Stories as told by Arthur Robinson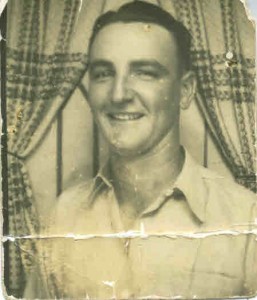 Art and Henry Stapleton were coon hunting one night. They were evidently also drinking as Art said that they lost their lantern which was lit at the time.
There was a truck wreck of a load of beer on Highway 18 just east of their house. Art hid some of the beer for later consumption.
Art and Lynn were living just north of Keller and Della Robinson's. Lynn said that she awoke and all she could see was fire. Fire was around their house. They lived on the west side of a meadow and it was on fire. Lynn said that she thought that it was the end of the world. (time about 1939)
No Comments

on Memories of Arthur Robinson